Do you Own a Website?
We credit our online success to CliQ Magic Media.
We are proud to recommend the experts at CliQ Magic Media for any web help. They have helped us thrive with consistent leads for our business. We are dependent on our customers to find us online. It is essential for any business to hire experts for continuous web services. This will be fruitful to the business by providing fresh organic leads month after month.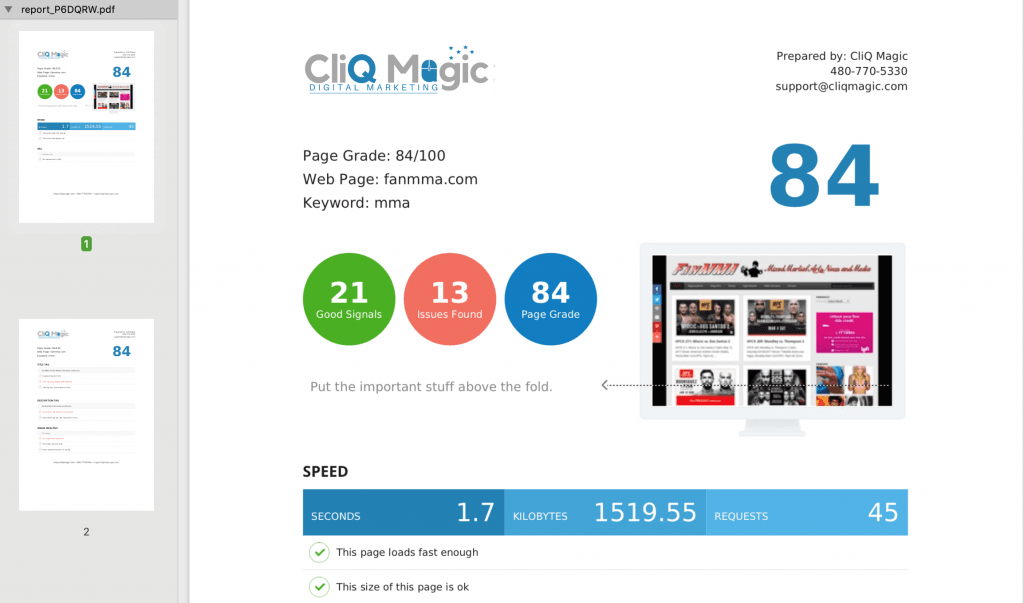 They have a FREE tool YOU can use for your WEBSITE.

The Experts at CliQ Magic Media really want to help. They provide this free tool that analyzes your website and sends a full PDF report directly to your email. This helped us identify all the things we weren't doing online.
Grade Your Website Today!
Your website may be missing critical content/features. Grade your websites performance and find out now! Absolutely FREE!
---
Ask CliQ Magic for help.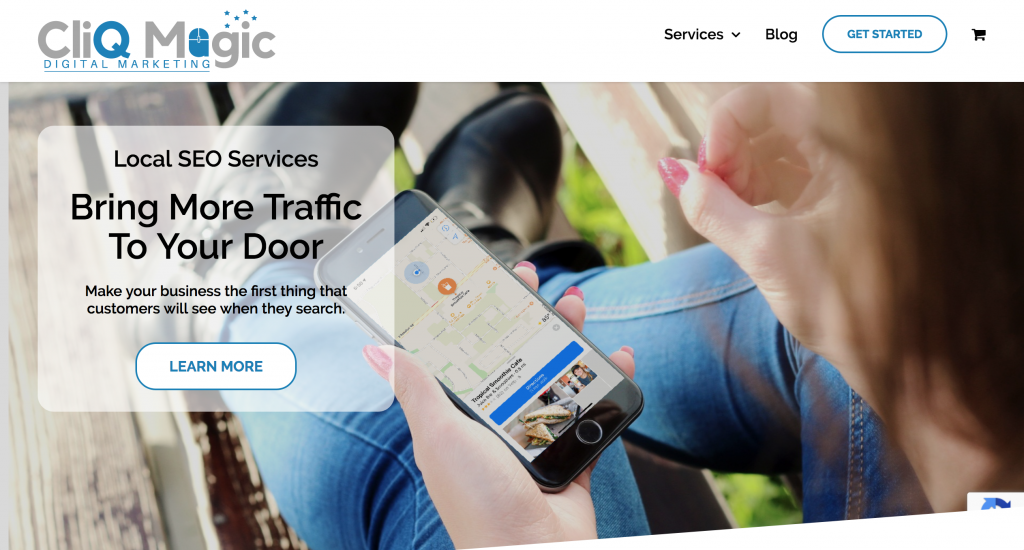 10 Reasons Why You Need A Web Guy
1. Your Website never closes. Its open 24/7 working online while people are searching for your product/services.
2. Your Website can make sales while you sleep. No need for a cashier in the middle of the night.
3. Just having a website is not enough. Google and other search engines are crawling the internet everyday. You want to be noticed through monthly SEO(Search Engine Optimization) Services.
4. Your customers and clients expect you to be everywhere online. Accessing basic information on various platforms is key for general search queries online.
5. You will save time. Running your business should be your focus. Not trying to learn a new skill mastering the internet.
6. You will make more money. More website visitors equals more potential sales.
7. Compete with the big guys. Get in the game with a solid strategy behind a good website.
8. You will save money and headaches. Outsourcing growth online to experts for less than $250/week is a smart hire rather than an employee.
9. Work Smarter not Harder. Utilizing a digital marketing agency is a way to get results month after month. Not having to worry about the website growth lets the entrepreneur get down to business.
10. Your competitor has a web guy working right now. Since the website is usually the start of a buying decision. Hiring web experts is important to reach continued success goals year after year.