Expert Graphics Need Expert Installers
When customers need to shop for high-quality wrapping materials in Phoenix, Arizona, Wrap Guys will have them covered. We focus on providing all of our clients with the most professional vinyl wraps at the most affordable prices. We specialize in helping all of our customers select from a variety of retail and commercial installation services. Only the most durable and reliable material mixes are used for our sheets. We guarantee that our installers can create a much more powerful advertising platform when they apply the wraps to our client's corporate business.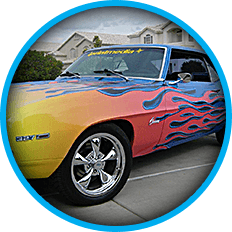 Vehicle Wrap Services
We specialize in a unique customization procedure, helping all of our customers create the perfect full body wrap for their fleet of vehicles. We can outfit just about any car with any type of glossy or matte signage wrap. It does not matter whether our customers need to have their food truck, RV, van, tour bus, semi truck, box truck, trailer or mobile truck outfitting with the latest graphics. We specialize in a satisfying full car wrapping installation, establishing the desired results in all automotive machines.

Vending Machine and Windows
We do not just specialize in auto and race applications. Our clients can choose from an array of cool templates for their vending machines and electric signs as well. These templates can be easy to customize if our clients are not sure where to get started, and we are proud to provide all business owners with the best local signage and wrap services for their needs. We specialize in high quality wraps for windows as well. Whether the customer wants to have the wall or the front windows of their shop outfitted with their desired graphics, they can count on us for a job well-done.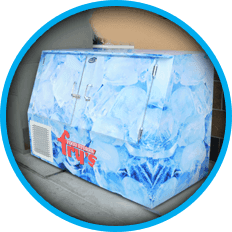 Unique and Custom Wraps
No matter what type of installation is required, we will be able to handle it. We apply all of our wraps quickly and efficiently, with incredible designs and graphics that can represent the best of our client's business at a cheap price. We make it easy to advertise through our competitive pricing, providing all customers with the most efficient signage installations. All of the professionals that work with our group are extremely skilled and capable. If our customers are not sure how to begin customizing their ideal sticker, we will be sure to help, walking them through every step of the process.
Email Us at info@azwrapguys.com!
Whether you need to have a vehicle wrap, a window wrap or any other type of signage services installed, we are the experts that can help. If you are interested in learning more about our services or want to find out how much a standard wrap cost is, you can message us through our website's very easy-to-use contact page. For all of your Phoenix, AZ signage and advertising needs, be sure to call us today and see what unique graphic designs we can establish for your business!