Nothing allows such a large canvas to advertise on like a bus. This is why so many are choosing bus wrap as their means of advertising. Even advertising on the side of a stationary building won't permit as much exposure. By hiring AZWrap Guys in Phoenix, AZ., to advertise on a bus or RV the possibilities are endless. This is not just in terms of its ability to reach a huge target market but also due to the fact that a logo, brand, product or service can be displayed in huge and detailed lettering and images.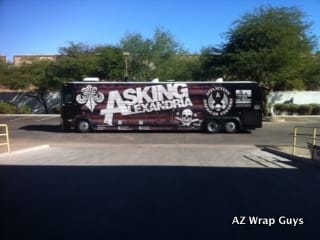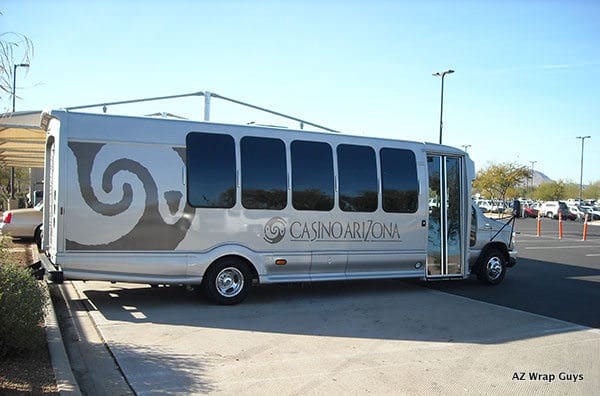 The Endless Possibilities of Tour Bus RV Wraps
Tour bus RV wraps can be done on vehicles of this type for tours, personal use, companies and more in Phoenix, AZ. AZWrap Guys can take care of everything from the image for the wrap to finding the most appropriate buses to display them on. Clients can also use this company's services for a fleet of buses or RVs for their company or service. A sports team, campaign group or mobile food service could also be fitted with professional, glossy or vinyl wrap advertisements. Even a personal RV could be fitted with a wrap to customize and personalize its look.
Call AZWrap Guys At 602.384.2291 or The Best Wrap Bus Advertisement
Companies that have been experiencing trouble reaching their target market and generating satisfactory profits can get help from AZWrap Guys. By explaining exactly what they would like these guys to do and even telling them their dreams for the affect their wrap bus advertisement has, the outcome will be completely satisfying. The type of wrap RV and bus owners choose ranges from those that go on the outer sides of the vehicle to those that go on the window or inner wall. Choose AZWrap Guys, tell them your ideas and with their professional and advertising skills, they will come up with something really creative whether you are having them do installation of matte or gloss vinyl wrapping.
From the moment that your bus wrap advertisement goes up, it has the potential to grow your clientele, and every second that you wait to have it done you are losing out. Don't let your company fall behind anymore. Call AZWrap Guys in Arizona today at 602.3842291, and get the business revenue you deserve.